Easy Edge Threshold Rubber Ramp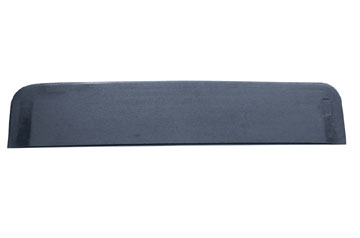 This new range of ramps is ideal for interior and exterior doors or thresholds, but is also safe for use in roll-in showers, wetrooms and any other application requiring vertical transition. They are an immediate and inexpensive solution to remove vertical barriers and can be installed quickly and easily on any surface such as concrete, asphalt, wood, tile and marble.
The Rubber Threshold Ramps from Aidapt come with a 10 year guarantee ensuring durable and maintenance-free use. This environmentally sustainable product is produced from 100% recycled rubber and has been designed and tested for maximum slip resistance and generous load limitations. Dimensions are stated in mm (Maximum Height x Width x Depth).
Ideal solution for allowing access for wheelchair/scooter users via interior and exterior doors
Also safe for use in roll-in showers and wetrooms
Quick and easy installation in minutes
Maximum slip resistance and generous weight limit
10 Year Guarantee
100% Recycled Rubber